What do I need to know when hiring a wedding photographer?
Are you overwhelmed choosing the perfect wedding photographer in Singapore out of the many available options? These tips will make your job easy.
"Once in a while, right in the middle of an ordinary life, love gives us a fairy tale." And that fairy tale finds the perfect ending with two people saying their vows of an eternity of togetherness. 
Every moment that you spend at your wedding will be cherished for an entire lifetime. Your wedding photographs are the imprints of your fairy tale stories that you hold onto whenever you walk down memory lane. You need a professional wedding photographer you can entrust to immortalise all your grand and loving memories.
Hence, these are a number of tips for you to ensure that you will be choosing an experienced photographer who will deliver quality standards. Read on and we trust these pointers will help you in the process.
Sketch out a budget before you inquire
Firstly, decide on a comfortable budget range when it comes to your wedding photographer. There are different pricing tiers that offer different services and quality standards. 
Wedding photography is the investment that keeps giving. Marriage isn't always easy, even if it's with the one whom you love and loves you. These photos and videos will remind you of your union and decision to carry on in the good and bad.
Do some research to make sure what you are expecting is feasible within that budget. This will help you narrow down the list of freelance photographer according to your budget and expectations.
Photography or Videography or both?
When the wedding is done and dusted, photos and videos honestly keep sake for only the couple themselves.
To help you set aside the budget you need, there's one major question you need to answer. Do you want photography, videography or both services on your big day? Typically you will be looking at two separate vendors for this gives you better quality results and control of the style of photography and videography. 
There are cost savings at vendors that offer both services at a bundled price, but in our experience it's rare to find one that does both well. At the end of the day, request to see many of their samples from their portfolio so you know what you're signing for.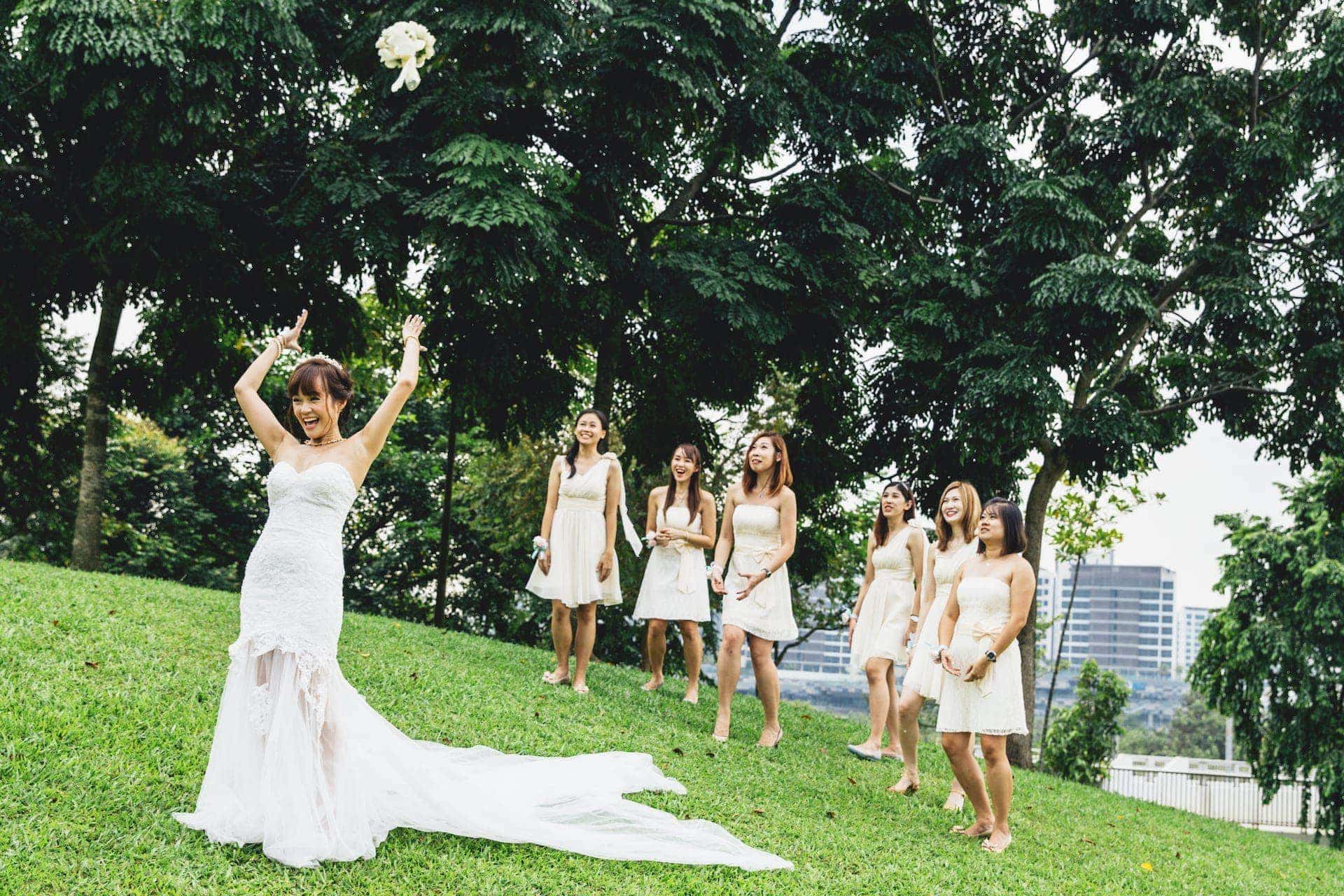 Date, location, itinerary
Most of the wedding vendors are pre-booked for the more popular wedding dates as far as a year in advance. Check-in advance. There's no greater pain in falling in love with a location or photographer ad then realising they won't be available during your wedding.  So our advice is to lock in the date and venue as soon as you can. With that confirmed, speak to your photographer & videographer to discuss the type of styles.
Know the style you like
What kind of wedding photos draw you in? Everyones' preferences are different. their Traditional classic, photojournalistic, portraiture are some common styles that will get you started on your research.
Check out their portfolio and experience
To us this is the most important step that you can't afford to not pay extra attention to. There are portfolios of hundreds of wedding photographers available in Singapore. Aside from their official website, check out their Instagram and Facebook albums. That's where they usually engage and showcase their works with the public. Some of them also post samples on popular social media platforms. Go through their portfolios  and understand their style of photography, then pick a style you like and start enquiring!
This will give you an idea as to what they can deliver and how experienced they are. Those who are experienced in something like this, will not only deliver top quality photographs but also will keep up with professional decorum like punctuality, coordination etc.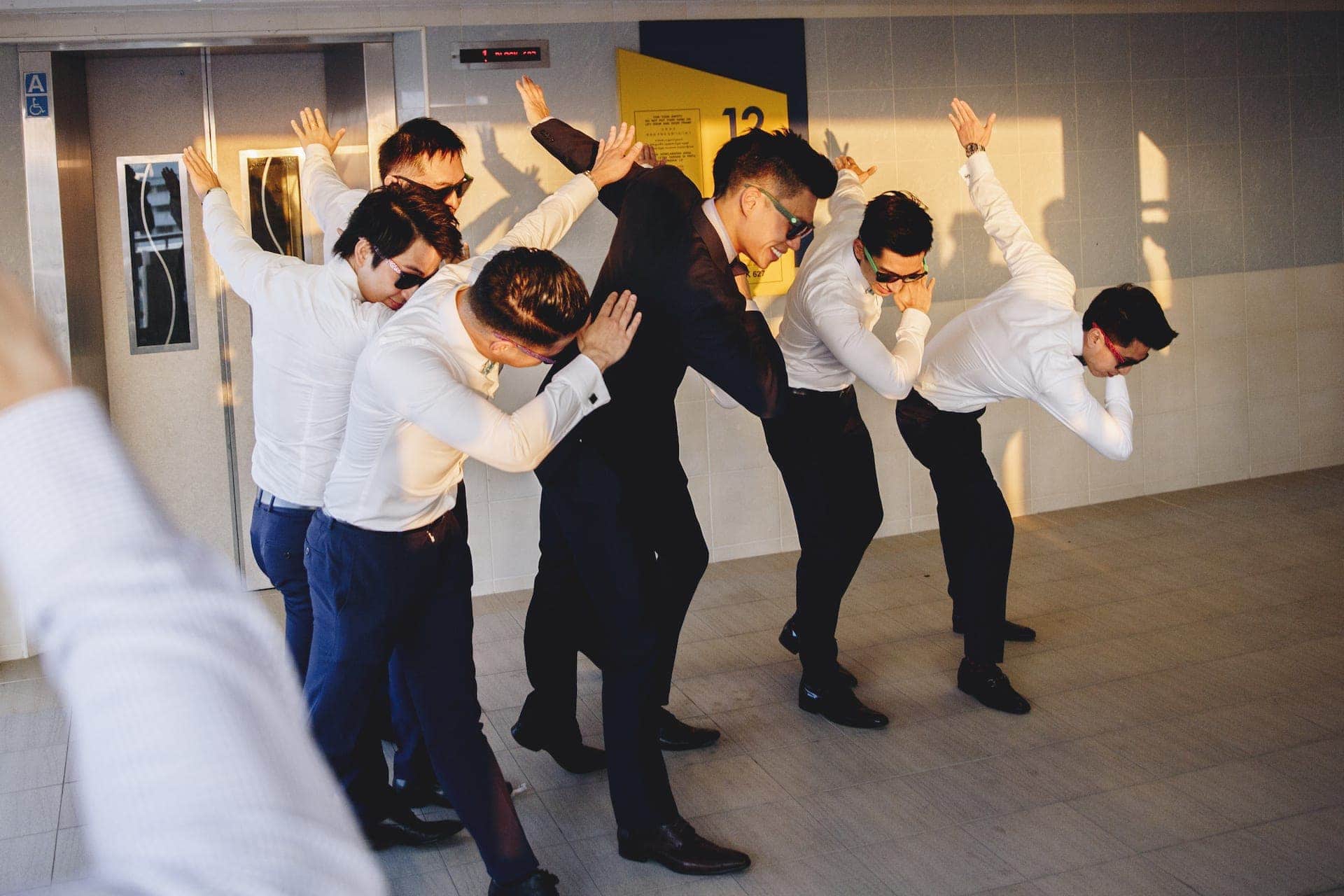 Meet them and see if you guys have chemistry
The best portfolio may not be shown online, we highly recommend arranging a zoom or physical meeting. There's some aspects of communication which you can only achieve in person. You must meet the wedding photographers in person, in fact this extends to all your other wedding partners such as make up artists, hair stylists and decors etc. Convey your expectations and alleviate any concerns you might have. The best partnerships are built on chemistry and communication. You're there to have the best day of your life  and they're there to capture every moment of it.
Ready to take your brand to new heights? This is where corporate videography steps in. In today's digital age, where attention spans are shorter than ever, businesses must find innovative ways to capture the interest of their target audience. As a corporate...