Private Function Livestream
With years of experience behind us, our team is sure to delight every time.
Event Photographers Singapore provides excellent and reasonably priced live stream services for all our clients.
Whether it's helping a couple find the best way of doing gender reveal live streaming their joyous news or capturing an important religious occasion such as baptisms, christenings and bar mitzvahs – we're here at your service!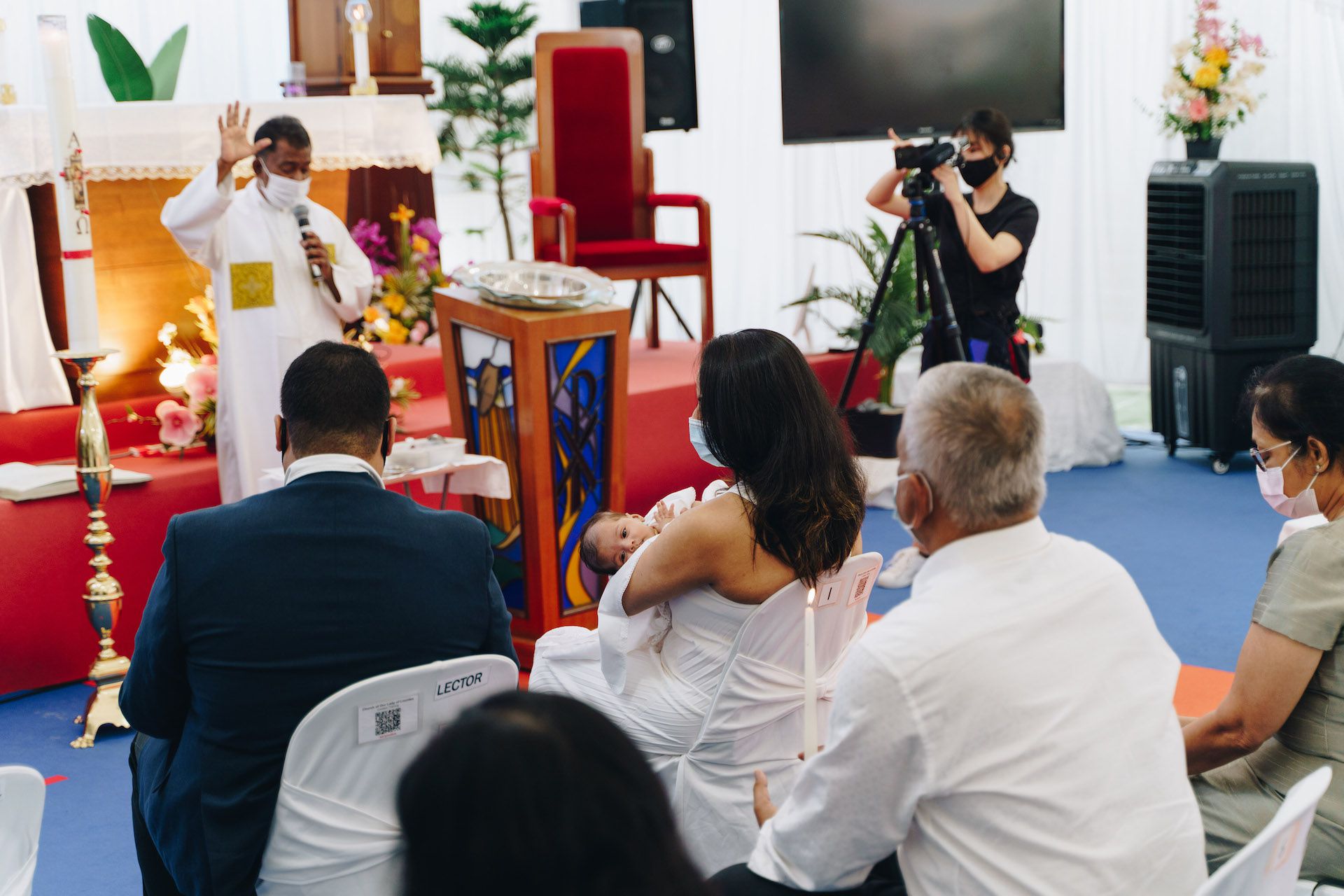 Types of Private Function Livestreams
Announcing your baby's gender is an exciting moment in a couple's life. This celebration connects your family and friends even more to your little precious bundle of joy. A gender reveal live stream can be fully online or a hybrid, depending on internal and external factors.
Either ways, our team of live streaming experts will make sure that your online guests will have an incredible experience and feel the joy with you and your partner.
Live stream Religious Occasions
Religion is very important to many. It often comes hand in hand with celebrations, ceremonies, or formal milestones with families. Such occasions could include baptisms, christenings, bar mitzvahs, or Upanayanam. With regulations and physical limitations, some of these physical events are no longer possible.
EPS's professional live streaming service will cover these events for you without a hitch so you and your family and friends can be part of these milestone events miles away.
Celebrate your birthday virtually and have all your loved ones in attendance even with the physical guest limitations.
Birthdays are an important milestone in one's life even during a pandemic, for babies, kids, and adults alike. These milestones should be celebrated by all your family and friends. Throw a virtual birthday party and have all your family and friends join in and have fun.
Death and separation are always difficult. More so that our loved ones deserve to be remembered by those who are alive and well. In this challenging time, EPS provides funeral live stream services for family and friends who are unable to be physically present. Live eulogies, ceremonies will be captured professionally. Personalised video messages can also be documented and featured.
Let our team help you celebrate with your loved ones.
Why choose us for your private function live streaming?
The right equipment and team for your Livestream
At Event Photographers Singapore we take pride in providing our customers with only the best services and equipment for their needs. This is backed up with our technical know how and problem solving skills to navigate every scenario, ensuring the best quality services for organisers and guests.
Quality & Experience in livestreaming
With a long track record of working with corporate clients, our team is committed to excellence every time. Our team at Event Photographers Singapore has been delivering incredible livestreams for events large and small. We are always prepared and are adaptable to any client request.
Looking to livestream your private functions? Please click here to get in touch with our team.