Tips for getting more matches on Tinder
Wondering why you aren't getting matches on Tinder? Try these tips for those right swipes and finding the perfect match.
Tinder is one of the popular and successful dating app around. It started the trend of swiping right for the 'right' match. As with most dating apps, first (in this case, second and third too with multiple swipes of profile pictures) impression matters. If you don't catch their eyes, you'll be swiped away.
Your chances of getting connected to someone depends on how attractive your Tinder profile picture looks and a short bio. Even if you've that gorgeous genes of Zac Efron or Megan Fox, bad photos won't get you very far. Here are some tips which will help you get more matches on your Tinder profile.
Here's How You Get More Matches on Tinder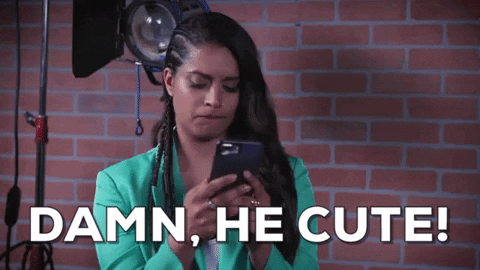 Use a professional photographer
On Tinder or any dating app you use, we can't emphasise enough that your photographs matter! Hiring a professional photographer for a Tinder profile is more common than you think.
Many active Tinder users hire professional photographers to take photos that brings out the best side of themselves and get them more matches. Professionals will be able to help you nail those poses or backgrounds that work for the Tinder demography. You want that winning photograph?
Our advice? Invest in a professional photographer.
Avoid group photos
You love your friends, and you love putting up pictures with them on social media platforms. However, Tinder is all about you and finding your future boo. Don't let your friends be the distraction. It gets confusing and can make you come across as unconfident. You won't want them wondering which is you when the sole focus should be you. Therefore, avoid putting group photos on Tinder but if you really feed the strong desire to show your awesome social circle, keep it to max two and please don't make it your main photo!
Walking with confidence is as good as winning half the battle. Feel good look good. You can even ring a loved one right before the shoot and get them to remind you how beautiful you are. Remember you are unabatingly radiant and that will translate in the photographs. So rock on, you!
Should you put that whacky photo of you? Hmm, our rule of thumb would be – only if you're okay with your mom seeing these photos too. Yes, we know you're eager to show that weird and funny side of you. Why not keep that a mystery to continue enticing them once you've got them talking?
It is always better to keep your photograph classy because classic works, no matter how cliché you might find it. Let's understand what isn't classy: selfies & mirror selfies, especially in the bathroom, low resolution photos, photos that makes you feel, "ugh, can you put in more effort?".
We recommend getting a professional photographer who can recommend outfits and direct your poses, a winning combination to make you look classic and timeless.
Make a stand-out profile description
Now you've got the stunning profile photo sorted, time to spice it up with a befitting profile bio. If you are trying to make an impression, your profile description should be sharp and should be relatable to your personality. This is where you can unleash your humorous side. Go on and crack a joke, make a pun (unless it's really corny) or throw in a riddle to facilitate the conversation starter. Do not, we repeat, do not leave this blank or pepper it with random emojis. We've seen some, and they're guilty as charged.
Practice makes perfect. There are no ugly people, only lazy people. If you put in this little bit of effort, we promise you it'll pay off.
Try Tinder premium
Tinder premium gives you more features and makes sure that your chances of finding the perfect match are higher than ever.
There are two tiers of premium users. Tinder Plus gives you features such as unlimited likes, rewind, 5 super likes a day, 1 Boost a month, passport and no ads. Tinder Gold gives you all of the above and more. You get to see who likes you before you like and the new top picks every day. Getting connected to other premium users will also mean that you are entertaining 'serious business only'.
Just a little price for that shot for love.
Make the first move
You cannot sit at your place with a beautifully curated profile, thinking that the right match will come along and sweep you off your feet. That calls for a great story, but in reality, if you live in Disney world. Don't lose hope though, you still can have that fairy tale story of your own.
We encourage you to make the first move regardless if you're a Miss or Mister. We know it's dauting but convince yourself that it's all in the head. You've gotten your match, it's a sign that you both fancy each other. Don't be shy in making the first move.
We promise you that it doesn't mean you are desperate, instead it exudes confidence. Now, that's naturally charming.
Be yourself, be interesting
No matter how perfect your photo and bio combo is, it won't translate into romance unless you are yourself. In the end, your match is here to find somebody beyond their Tinder profile. Yes, the 'law of attraction' works here and appearing attractive is necessary for the sake of getting chosen. However, that should not mean that you should stop being who you really are. You are interesting only when you are you.
Occasionally take a break
A frantic search will lead to nothing but desperation. It does not necessarily lead you to better matches. If you're not having luck for a few weeks, take a break. Whilst it may seem like it only makes sense to stay actively swiping daily to increase the probability, it is more essential to recalibrate.
Treat this break as a refreshment period, take time to spice up your photos and bio and come back like a breath of fresh air to the community.
Ready to take your brand to new heights? This is where corporate videography steps in. In today's digital age, where attention spans are shorter than ever, businesses must find innovative ways to capture the interest of their target audience. As a corporate...