7 steps to choosing a videography company
If you're looking for videographers, but have no idea how to shortlist one, let us help you out!
This guide is especially helpful if you are looking for professional videographers in Singapore but aren't based in the region.
Let's face it, when it comes to video, you get what you pay for. Good quality video work often isn't cheap. It's normal to question the cost of producing such creative assets.
Here are some video marketing facts:
A resounding yes for the company or executive that is serious about marketing ROI for the years to come. Video has evolved from a 'nice to have' to an immense tool that can headlines marketing campaigns, captures leads, and drives sales. So how exactly to hire the right videographers for the event or occasion?
Here are 7 pointers to help you to choose the best event videography company.
1. Scope out your requirements
Before looking externally, you need to look internally to understand your organisation's requirements, and translate it into a creative brief with clear deliverables. The brief should mention the size and the event location, the types of shots you're looking for and any references.
When internal stakeholders are aligned, you will minimise conflicts of interests and be focused in your search for an appropriate vendor. 
If you are not familiar with creative briefs for filmmaking, your videographer might be able to help you. Freelance videographers are rarely project managers that understand your business needs. That's why clients find value working with a professional production house like ourselves.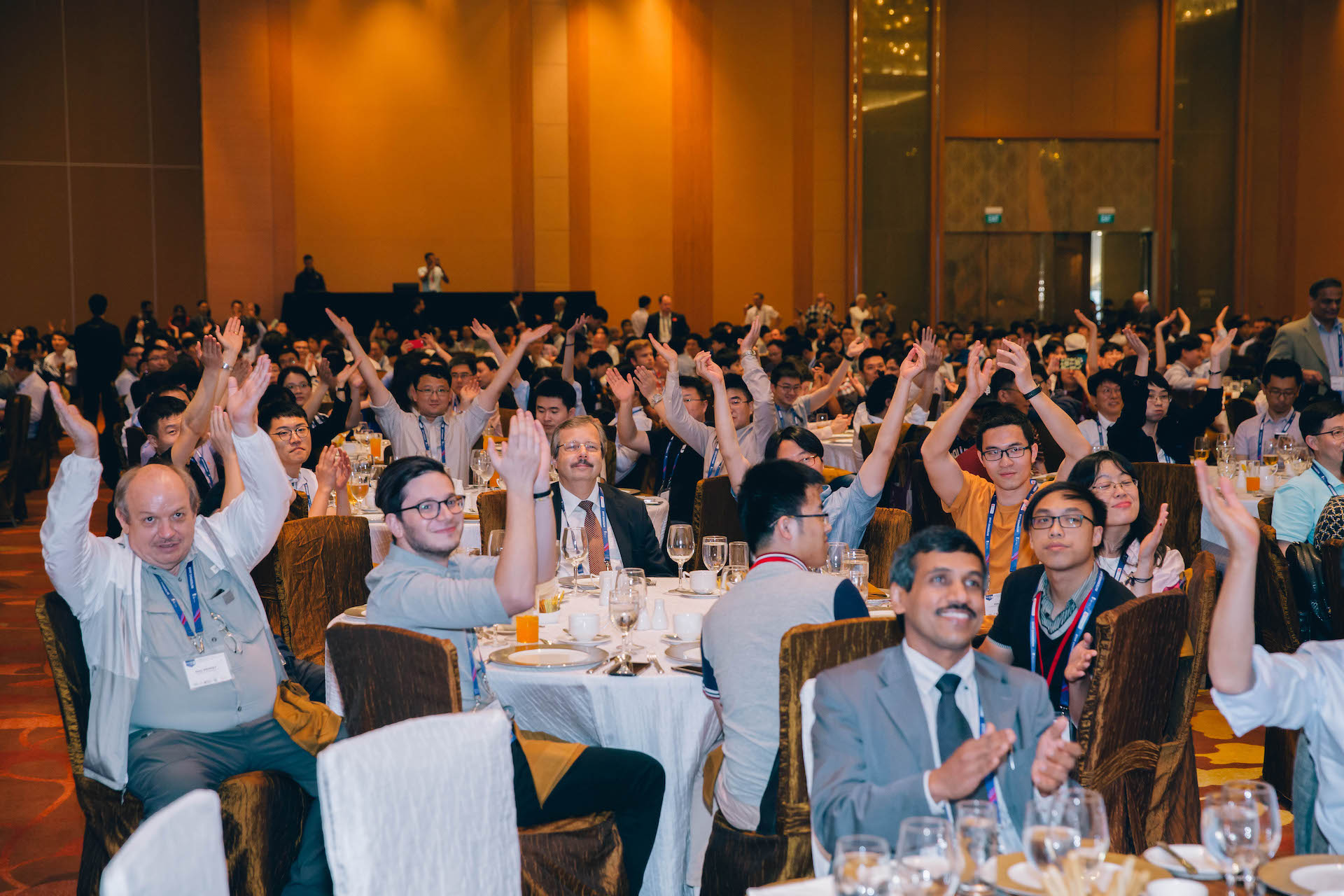 2. Plan out the deliverables
One of the worst things that can happen when you're working with a team is if they overcharge or don't deliver what is promised – usually not the case with experienced videographers. But it is always best to chalk out all of the deliverables before the contract is confirmed.
Deliverables are the tangibles expected from the project. For instance, how many video files, number of revisions, types of creatives, in what formats, for what medium, duration, and quality. Along with the creative brief this elaborates clearly what you are paying for. With the above information on hand, you're good to proceed with shortlisting the desired video vendor.
3. Explain your product/event clearly
Once you have narrowed down the videographers to work with, be sure to give ample information about the subject, eg. product information and background. While your team may be familiar and well versed with your brand, its products and services, and business goals, an outsider would be new to it.
The right professionals will show the right amount of interest, ask the appropriate questions, and inspire confidence in the end result. Sign a Non-Disclosure Agreement if you need to. Be as transparent and upfront as you can with crucial information and you will see the fruits of it trickle down to your film makers.
4. Ask for their portfolio 
Most professionals have a prepared short presentation or portfolio you can review. Portfolios tell a lot about an individual or team's work. Be it the scale of event, types of shots, quality of production, the colour grading, lighting and camera work. If you have a specific setting or setup, perhaps with certain limitations, you can get technical too.
Let your creative team ask them the questions that matter most. They must be able to work with the videographer. If their work and style are in sync with your brand or creative team's style, it will be doubly easier and efficient.
5. Know the production budget
It goes without saying that your production budget must be discussed with the videographer and must be done so with clarity. Whether it's for corporate events, party, private function or even a branding video or any other requirement, you need to understand what your necessities are from your luxuries and segregate them with a checklist.
An experienced videographer can estimate the amount of shooting and video editing required. It's always good to be transparent with the production team because they can propose the budget, equipment, manpower and talent accordingly as well. If you have some last-minute demands and they don't have the necessary personnel or equipment, it could turn into an unpleasant situation. Once production starts, new expectations can easily disrupt the workflow. Overtime is easily the biggest cost to every video project.
6. Be present in the shoots, but not too present
Too many chefs most definitely spoil the broth in this context. While having good input from the client helps to with information or certain critical tasks, too much input will disrupt the creative flow. So build an understanding with the production team who they require on site. This could be the brand manager, creative director, marketing director, or even the business owner if need be.
But the most important point here is, having the said representative being present from the start of the project so he or she can suss out the vendors and bridge chemistry with them.
7. Build long-term partnerships 
Having long-term partnerships with videography companies can be a good business move. Not only do they understand your requirements, they are already familiar working with your team. Better yet, they are often open to mutually beneficial retainers or even offer discounts for returning customers.
Ready to take your brand to new heights? This is where corporate videography steps in. In today's digital age, where attention spans are shorter than ever, businesses must find innovative ways to capture the interest of their target audience. As a corporate...